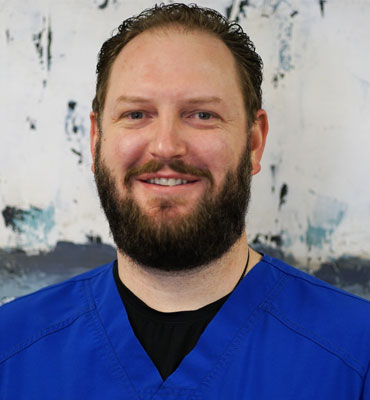 Attended San Francisco State
Bachelor of Science in Kinesiology
Board Certified in the State of California
California X-Ray supervisor licensed
Dr. Aaron Laux, DC
Doctor of Chiropractic
Dr. Laux has been serving his patients needs since 2017 at Canyon Chiropractic in San Ramon. As a Chiropractor, he is committed to promoting the health and well being of his patients not matter their age. He has successfully helped patients of all ages from children, athletes to seniors regain their health and live the highest quality of life.
Dr. Laux treats his patients utilizing a holistic/whole person approach. He combines the very best hands-on-technique, with state of the art chiropractic protocols and procedures, and provides the newest and best natural vitamins and mineral supplements on the market today, as well as nutritional cleansing detoxification.
Dr. Aaron Laux grew up in Clayton, California. He attended and played baseball for Diablo Valley College before he went on to further his educational and playing career at San Francisco State University. At San Francisco State, he received a Bachelor of Science in Kinesiology, with a focus on Biomechanics and Human Performance.
Dr. Laux began his chiropractic career as an observer, where he shadowed a Chiropractor and saw people who were hobbling into the office, get adjusted, and then leaving with normal gait. He then went on to write a research paper for a masters class in Spinal Biomechanics with a focus on Chiropractic treatment. He obtained his Doctor of Chiropractic from one of the top chiropractic schools in the nation, Life Chiropractic College West in Hayward, CA. Dr. Laux is Board Certified in the State of California and holds a California X-Ray supervisor license.
He resides here in the East Bay with his amazing wife, Kelsey, and his dog Luna.
Tired of Peripheral Neuropathy?
You don't have to live with the tingling, numbness or stabbing, burning sensations that come along with neuropathy! At SF Bay Peripheral Neuropathy, our personalized treatments can help relieve your condition.